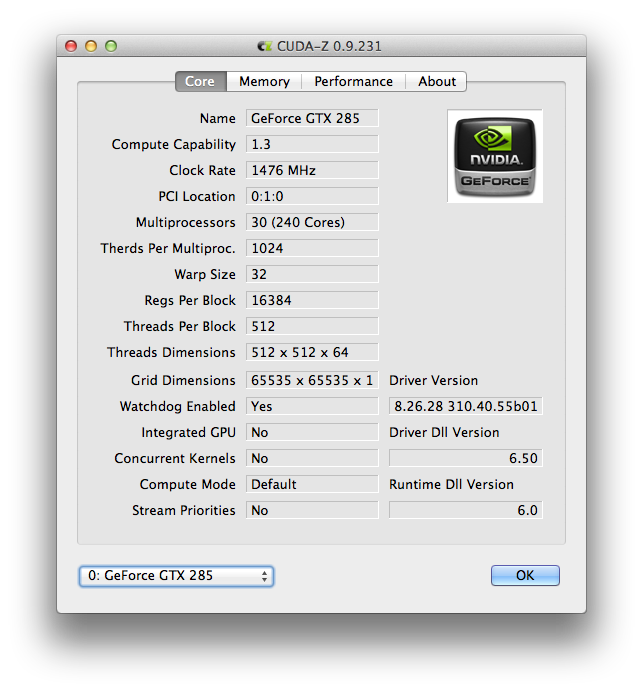 CUDA-Z 0.9.231 is out at 2014.12.05. What's new:
CUDA run-time 6.0;
Fix potential memory leak (Bug: 19);
New build environment is used for Mac OSX version.
Fix performance test to reach it's peak on CUDA SM 2.x devices (Bug: 20);
Better support of some new CUDA devices;
Minor fixes and improvements.
You can download CUDA-Z from:
Have fun!
WBR, Redscorp