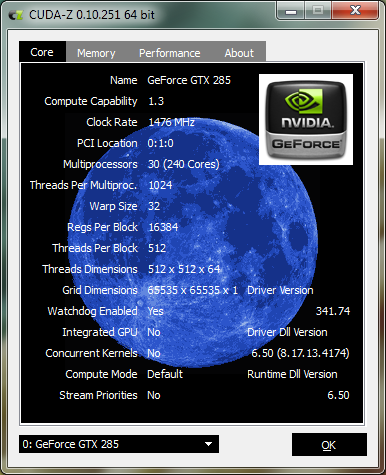 Once in a Blue Moon
CUDA-Z 0.10.251 is out at 2015.07.31. What's new:
Use CUDA run-time 6.5;

Add export to clipboard;

64-bit integer performance test;

Improved missing CUDA error messages;

Support of new hardware;

Separate 32 and 64-bit builds for Windows and Linux platforms;

Minor fixes and improvements.
You can download CUDA-Z from:
Have fun!
WBR, Redscorp